Easily Add Your Recipes with this Recipe Plugin for WordPress
You're the expert in the kitchen, we're the expert in the online world. You've written lots of recipes and taken many photos, but you need help to allow your visitors to find and search through your recipes.
Over 6,800 blogs have cooked up over 71,000 recipes, what are you waiting for?
Get It Now
Learn More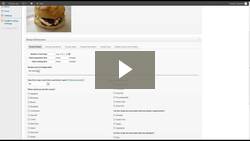 An overview of the plugin.
See for yourself how you will benefit from having it on your blog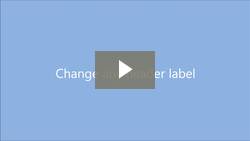 Layout options.
Some of the different layout options, no coding required
A note from Paul Richardson
I've met lots of food bloggers. Some are technical, but most aren't. I've attended (and presented) at some food blogging conferences - and some of the 'self-proclaimed' experts in SEO and WordPress design have said things which are simply incorrect - and at the last conference I went to, the two SEO experts blatantly contradicted each other, in a big way! So no wonder it's confusing for food bloggers to keep track with technology such as SEO, SEM, CDN, DNS, structured data, page speed, web hosting, visual design and all the other things that are needed to maintain a successful blog.
So my brother Kevin and I decided to help food bloggers, by simplifying the recipe part of the blog posts - leaving the food bloggers to concentrate on what they do best: writing great blog posts, mouth-watering photographs and interacting with visitors in the comments.
This recipe plugin that you are evaluating will let you add the content you want - and will do all the technological stuff for you. No more messing around with bullet points, tables and HTML.
This software is a culmination of thousands of hours of development, since early 2011. As well as years of work and research on its parent - the GetMeCooking website.
If you were to tell your friend to start a food blog, would you tell them to simply copy and paste their recipes from Word? I'm sure you could recommend a book or buy some online course, but what if you really wanted to guarantee results?
Exactly.
We all have excuses about not having time or money but what if we gave you a solution that created an exact blueprint for you, including steps to produce great looking recipes with features that you can't get from editing the HTML on your page?
The real question is what do you want?
If you want to add recipes to your food blog in a structured manner, so they will have a consistent visual design, be read by search engines and have advanced features for both you and your visitors, I promise you that the GetMeCooking team and I will personally help you.
E-mail us if you have any questions.
See What's Inside
Your content comes first
The GetMeCooking recipe plugin for WordPress has the purpose of resetting how you think about your blog. It's just a tool. You need to think how to use it. It starts with taking an honest look at your blogger's ego.
The hardest thing for a blogger to do is to let go. To give up control. Bloggers like to do everything by hand, even when they know it's not the right thing to do.
Step out of your comfort zone by giving our plugin some of the control. Let it handle the formatting of your recipes, the Search Engine Optimisation (SEO), the recipe indexing, the printing and all the other things. The discomfort from letting go is brief, but the rewards from it are long-lasting.
Being able to hand over control of the recipes to the plugin will allow you to spend more time and thought on your blog's content.
The Fear of Letting Go
Most of our fears and failures are self-created. To overcome them, you need to be comfortable with letting go a little and let automation take control.
Release Your Fear of Letting Go
Free Features
Yes, all these features are free!
Yes, free as in pay nothing!
No adverts
No setup fee
Free updates
Unlimited use
Let your recipes stand out
All of your recipes can have:
A consistent format
A clear summary
Large photograph of the finished recipe
List of ingredients
Easy to follow steps, with a photograph per step
Recipe print option
Displaying recipes in a clear, easy to read, consistently styled format makes it easier for your visitors to browse your food blog.
This improves visitor retention, meaning that people are far more likely to spend longer reading your food blog, as well as return for subsequent visits.
Concentrate on your content, not on fiddling with your layout
No need to spend time fine-tuning your layout, colours and fonts every time you add a new recipe - do it once in this plugin and it will be applied throughout your entire food blog
Better yet, you can change it at any time and the changes will be applied instantly.
Design styles such as fonts, font sizes, background colours, table structures, etc. will be inherited from your theme, so the plugin will fit into whichever theme you use (all these things can be changed/over-ridden from with in the plugin).
Take control of your recipes
Managing your recipes in one central place (instead of when you write each blog post) has big advantages:
Write recipes at any time - for better time management
Update recipes centrally - they will be updated throughout your blog
Get an overview of which recipes are used and where
Add recipes to your blog now or later
Add one recipe to multiple blog posts/pages
Add many recipes to a single blog post/page
Help search engines understand your recipe content
Search Engine Optimisation (SEO) is added for you, so search engines can understand and index your recipes
SEO helps rank your food blog higher in search engines, which aids with increasing the number of visitors to your food blog.
SEO gives search engines (such as Bing, Google and Yahoo) descriptive data about your site, including what each component on your food blog is.
Our recipe plugin describes components of recipes on your food blog to search engines. Such as the:
Recipe title
Photograph of the recipe
Time it takes to make the recipe
Ingredients
Steps to make the recipe
etc. (see the Recipe Schema for a full listing)
Here's an example of how recipes could look in Google if you used the GetMeCooking recipe plugin:
Some background on recipe specific SEO
In January 2010 Bing (owned by Microsoft) released its recipe search feature. Just over a year later in 2011, Google announced 'Recipe View', which is its version of the same thing. These recipe search features rely on the search engines knowing what each element of the recipe is on your food blog.
The main search engines have agreed on the Schema.org standard, which is used in SEO. information gathered like this is called 'Structured Data' (it was originally called 'Rich Snippets') and can be tested using the Google Structured Data testing tool.
For more information on this, read our article 'Why are Search Engines being slow to roll out their 'Recipe Search' functionality?'
Get found on Pinterest
As our plugin supports the Schema.org recipe format, it is fully compatible with the Pinterest Recipe Pins feature.
This enables Pinterest to obtain the full information for your recipe, not just its photograph. This means that your recipe can more easily be found on Pinterest from its internal search function, as well as from search engines such as Google.
Here is an example of a recipe on Pinterest, displaying 'Recipe Rich Pins' information
Note that you will need to validate and apply your blog to pinterest, for the Pinterest Rich Pins (recipe type) to be active on your blog.
See some examples of recipe pins on our Pinterest board.
Recipes need to be easy to find
If you choose to enable your recipes to be added to www.getmecooking.com you will get extra functionality, such as your recipes will be added to your user profile.
Visitors to both your food blog and GetMeCooking will be able to filter and search on these recipes, which means that the number of inbound links to your blog will increase, as will the likelihood of more people visiting your blog.
Don't get flour on your computer - read the recipe from paper instead
Often your visitors will want to print just the recipes in your blog post, instead of the whole blog post.
So giving them the option to do so, makes your visitors happy and it makes your blog more useful to them, meaning that they will be more inclined to come back to your blog again in the future.
This plugin allows visitors to print the recipe including:
No photographs
Just the photograph of the finished recipe
The photograph of the finished recipe and photographs for all recipe steps
If your blog post has multiple recipes, the visitors can choose which recipes to print individually.
Visitors can still print the whole blog post, by pressing the print button in their web browser.
It's your blog - and your tone of voice. Don't take our word for it...
You write your food blog with your own tone of voice, so we let you describe things the way you want to describe them.
All labels can be changed, so for example you might want to reword 'Directions' to 'Steps'.
Everyone is unique
Many recipe blogs are written for a specific food allergy, intolerance or diet.
Some of these are very specific and not well known, so we let you add your own categories and then assign recipes to those categories.
Sounds good, but why else do I need this plugin?
If there is one reason why you should install our plugin it's this.
A user (let's call her Sally) visits your blog and finds a recipe for tomato soup. She really likes the recipe and your style of writing.
Now she wants to see what other recipes you've added on your blog. You have hundreds, but they are all buried away. Somewhere on page 5 there is a recipe for butternut squash soup that Sally would love - but it's on page 5. Sally is on your home page and has no idea that another great soup recipe is on page 5 of your blog.
If only you had an index, listing all your recipes
If only you had a way to list (or display a slideshow) of you 10 most recently added recipes
If only you had a way to list all recipes by category (allergies, courses, dietaries, miscellaneous, occasions)
Our plugin lets you do all these things - and it's all automated, so every time you add, edit or remove a recipe from your blog, the indexes will get updated straight away - and your visitors will be able to see all the recipes you have.
Index Your Recipes
Premium Features
Get more control of your food blog with these additional features.
Get a full overview of your recipes
See which recipes you have added to a blog post, multiple blog posts, or not yet added
This is useful if you like to add many recipes before you include them in blog posts.
It is also useful if you use the same recipes in multiple blog posts because it allows you to edit recipes from one central location, so you don't have to keep track of and edit them in many locations.
Keep your links (and your visitors) on your blog
Display a list of recipes and link to them within your blog (instead of redirecting them to https://www.getmecooking.com).
This allows you to create a recipe index and allow your visitors to click through to your recipes - it's far easier than creating an index manually and keeping visitors on your blog helps retain them, as well as increase the number of page-views and reading time on your blog.
Get more features, with no hassles
It's really easy to upgrade and downgrade between the free and premium versions of our recipe plugin for WordPress.
To use the premium plugin features, you just install the Premium plugin along-side the free plugin. To remove the Premium features, you just deactivate or uninstall it.
When upgrading or downgrading, all of your recipes will remain intact.
A recipe index - the easiest way for visitors to find all of your recipes
A recipe index is the only way to present all of your recipes to your visitors on one page.
You can display one or more recipe indexes, consisting of:
All recipes (that have been added to blog posts)
All recipes (including ones that haven't been added to blog posts yet)
Latest recipes
Latest recipes (in a slideshow)
List of categories
These indexes can be displayed in a variety of ways, including:
Text only
Text plus photograph
Just photograph
Visitors like fresh content, so show it off!
Display up to 10 of your most recently added recipes on any page or blog post.
Show them in a variety of formats, including:
Static Listing
Recipe title with bullet point
Recipe title, no bullet point
Photo on the left, recipe title on the right
Recipe title on the left, photo on the right
Photo on the left with recipe title and description
Just the main recipe photograph
Slideshow
Show each recipe for n milliseconds
Transition effect (slide or fade)
Show recipe title (yes or no)
Show paging icons (yes or no)
Number of recipes to show (up to 10)
Recipe photos (for static or slideshow listings) can be shown in these sizes:
Thumbnail
Medium
Large
Custom
Full
Different sizes is useful if you want to put the slideshow at the top of your blog, in the side menu, etc.
Showing your most recently added recipes encourages visitors to quickly click through to your recently added content. Without this, visitors would have to scroll through several pages on your food blog - and most won't do this because it takes time and effort.
Everybody loves a slideshow!
Display up to 10 of your most recently added recipes in a text list, or slideshow format.
Showing your most recently added recipes encourages visitors to quickly click through to your recently added content. Without this, visitors would have to scroll through several pages on your food blog - and most won't do this because it takes time and effort.
Categories - another way to index
Display a list of categories on your food blog.
So your visitors can quickly and easily find recipes that meet certain criteria (e.g. allergies, courses, dietary requirements, etc.)
Nutritious and delicious?
Optionally display nutritional information for one or many of your recipes.
Show as much or as little information as you want
Display detailed or summary views
Nutritional information is entered manually
Optionally display:
Per serving
Per 100g
% daily value
"Based on a 2000 calorie diet"
Summary nutritional view (example):
Detailed nutritional view (example):
Recipe plugin / le plugin recette / рецепт плагина / Rezept plugin / レシピプラグイン
This recipe plugin has been translated into these languages:
Danish
Dutch
English
French
German
Italian
Portuguese
Russian
Romanian
Swedish
So everything your visitors see, as well as all of the administration pages will be in your preferred language.
Please contact us if your language isn't supported.
Here's a preview of the plugin
Coffee Challenge
For a lower price than your daily cup of coffee (about $3.30) you can get the premium plugin. Try giving up your daily beverage for just a month and get the plugin now.
Just right for all food bloggers
Choose the plugin that sounds right for you.
Free
Premium
Download Now
Price

Free

$99.99


(60 day money back guarantee)
Recipe management system
Recipes in a consistent format
Customisable views
Printable recipes
Search Engine Optimisation (SEO)
Custom labels
Integration with your GetMeCooking user profile
Listing on the GetMeCooking food blogger directory
Advanced recipe management
Recipe index page/listing
Display your most recently added recipes
Display recipes by category
In-blog linking of recipes
Nutritional information form
Latest recipe slideshow
Multi-language support
Updates/patches
Download Now
Still Not Convinced?
Get It Now
The plugin will be emailed to you immediately and there is a 100% money back guarantee! For any reason. Within 60 days of purchasing.